William Shakespeare Biography
William Shakespeare Jeevni:-39 naatak, 154 sonnets(14 line wali kavita), 2 lambi varnatmak kavita and kuchh aur anek tarah ki kavita, jinme se kuchh ki authorship anishchit hai .
"Unke Muhalle(qasbe) walo ne unhe bade izzat ke sath dafan(bury) kiya, kyuki wo unlogo ko byaj(interest) pe karz diya karte the."
William Shakespeare kaun the?
William Shakespeare, English ke famous natak-kaar, kavi and abhineta bhi the. Jo puri duniya me english bhasha ke sabse mahaan lekhak ke roop me jane jate hain.
England me wo "Rashtriya kavi(national poet)" ke roop me jane jate hai. Unhone apne naatak aur kavita se puri duniya ko apna deewana bana liya.Unhe "Bard of Avon" bhi kaha jata hai.
William Shakespeare kab paida(born) hue?
William Shakespeare ka birth England ke Stratford ke Avon shahar me hua, jo London ke uttar se lagbhag 100 mile ke duri par basa hai.
But, "Janm kab hua" iske bare me koi pakka saboot nahi hai.
But, ek purani church ki record ye ishara karti hai ki, unka janm 23 April 1564 ko hua hoga. Jane mane itihaaskaar aur vidwaan log bhi yahi maante hai.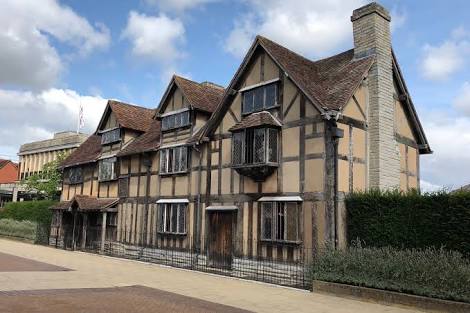 Pariwar(Family)
Wo 8 bhai-bahno me teesre bache the. and bhaiyo me bade tak jivit rahne walo me, pahle ladke the.
Unke papa John Shakespeare the, jo chamde(leather) aur gloves ka kaam karte the. Unki maa, Mary Arden ek local jameen uttradhikari ki beti thi.
Bachpan(Childhood)
Unke bachpan ke bare me, itihaas ke panno me koi lekh nahi milta hai, except this-
Once, 26th april ko jab wo may be 2 or 3 din ke the then, unko naamkaran(baptized) ke liye Holy Trinity church laya gaya tha.
Padhai(Education)
Itihaaskar anumaan lagate hain ki unhone Stratford ke New king's School me padhai ki, Jo unke ghar se about 400m door tha. Jahan pe unhone English likhna and padhna sikha tha.
Even though, wo kabhi college nahi gaye. Still, duniya ke sabse mahaan lekhak and kavi bane.
Dilchasp baate
Until, wo zinda the, unhe kisine bilkul ahmiyat nahi di. Even though, Unke marne ke 100 saal baad bhi unka naam gumnami ki mitti me chhipa hua tha.
But, us time se ab tak unke bare me karodo lafz kahe ja chuke hain. Lekhan ki duniya me, unse zyada kisi natak-kaar ke bare me nahi likha gaya.
Kishor(Teenage)
wo aadmi, jinko angrezi sahitya ki taaqat aur garima banna tha, unhe 13 saal ki age me school chhorna pada and kaam par jana pada.
Uske papa chamde ke dastane banane ke alawa kheti kiya karte the.
And, Shakespeare gaay ka doodh duhta, bhedo ke khaal utarta, doodh se makhan nikalta, and also, papa ke sath milkar haddiya aur chamda saaf karta.
But, Shakespeare jab is duniya se guzre then, wo apne zamane ke hisaab se bahut ameer the.
London aane ke 5 saal ke andar ek abhineta ke haisiyat se wo achha paisa bana rahe the.
Dale Carnegie batate hain:- Once, un lakho logo me se, 1921 me mujhe bhi jane ka ittefaq hua. Mai Stratford se aas paas ke keechad bhare ilako tak aksar paidal ghuma karta tha.
Yahi wo khet tha. jise cross karke, apni jawani ke din me, apne utsuk pairo se, ek bedhange ladke ki tarah apne mahbooba Anne Whatley se milne jaaya karta tha.
Us time tak, William Shakespeare ke khayalo me bhi ye baat nahi thi ke, ek din, uska naam lekhan ke aasmano par raushan sitara bankar sadiyo tak chamakta rahega.
Jawaani(Adulthood)
No doubt, William Shakespeare ki zindagi ki sabse badi vidambna(irony) unki shadi thi. Unki life me Whatley ke alawa ek Anne Hathaway naam ki lady bhi thi.
Hathaway ne padosiyo ke ghar jakar hangama kiya And, unhe bataya ki wo Shakespeare ke child ki maa banne wali hai. So, William ki shadi usse ki jaye.
Shakespeare ke shareef padosi unke is harkat par gussa huye. Unki insaaniyat ka ehsaas ek dam ubhar aaya.
Next day, wo qasbe ke town hall me gaye aur waha ke afsar se baat karke, unki and Hathaway ki shadi pakki kar aye.
Shaadi(Marriage)
Shakespeare ki shadi 28 November 1582 ko hui jab wo 18 saal ke the aur Anne Hathaway ki age 26 saal thi.
Anne Hathaway, Shakespeare se 8 saal badi thi. And, shuru se hi unki gharelu zindagi dukhad rahi.
Hence, unhone Apne dramo me kuchh mauko par apne se badi aurat se shadi na karne ki salaah di hai.
Dukhaant(Tragedy)
Haqeeqat ye hai ki wo Anne Hathaway ke sath bahut kam raha. Uski shadi shuda zindagi London me guzri. Wo saal me ek baar hi apne ghar jaya karte the.
William Shakespeare ke zamane me Stratford-on-Avon jaha wo rahte the, gandagi, gareebi, aur bimariyo ka markaz tha.
Hamlog kabhi ye sochte hain ke, hamare din bade dukh bhare hain, But, Shakespeare ke zamane me Stratford ki aadhi aabadi dusro ki madad aur khairaat pe guzara karti thi.
Zyadatar log anpadh the. Na to Shakespeare ke papa, na maa, and na hi uske bahan, bhai or uske bache padhna likhna jante the.
Pesha/kaam(Occupation)
Unhone 2 theatre me apne hisse kharide. And after, jameen vyapar(Real estate) me thori dilchaspi li.
Wo logo ko adhik byaj(interest) par karz dene lage. Thode hi samay me unki Saalana aamdani 300£ (28,500₹) ho gayi.
Aaj ke samay se us zamane ki paiso ki khareedari ki taaqat 12 guna zyada thi. Jab Shakespeare 45 saal ke hue to unki Saalana kamayi 4000£ (3,80400₹) thi.
Wasiyat(Will)
But, apko kya lagta hai ki wo apne wasiyat-nama(will) me apne wife ke namm kitna pound chhor kar gaye hoge?
Ek paisa bhi nahi. Sirf bistar ki do chadare(bedsheets). And, wo bhi apne wasiyat likhne ke bad beech me kahi likh di thi.
Naatak(Plays)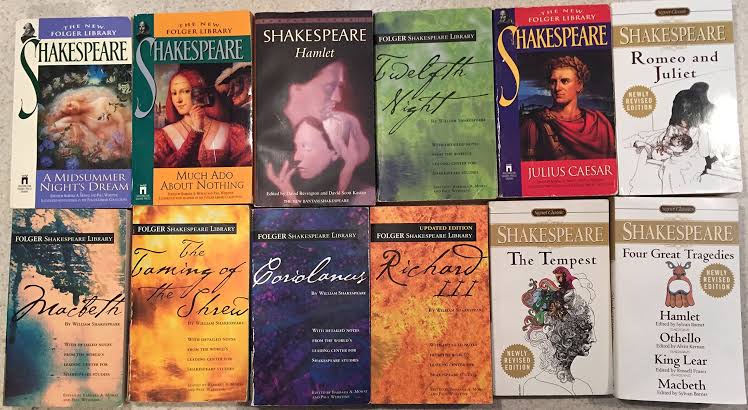 Unke saare naatak(Merchant of Venice, The tempest, Romeo & juliet, Othello e.t.c) ko ek kitaab ki shakl me chhapne ke 7 year pahle hi wo mar gaye.
if, aap america me kisi kitaab ki pahli sanskaran(edition) kharidna chahein then, uske liye apko 3,00000£ (2,85,37200₹) dene parte hain.
But, khud Shakespeare ko "Hamlet", "Macbeth", and "A Midsummer Night's Dream" jaise naatak ke liye bhi, 100£ (9500₹) ke barabar paise nahi mile.
Kya William Shakespeare naam ka koi aadmi nahi tha?
Dr. S. A. Tannenbaum, jinhone Shakespeare pe bahut kitabe likhi hai. Once, Unse Dale Carnegie ne puchha :-
kya is baat ka koi saboot hai ki Shakespeare ke likhe hue naatak usi William Shakespeare ki likhi hui hai jo Stratford me rahta tha?
Unhone kaha:- sure, iske bare me mujhe itna hi yaqeen hai, jitna is baat ka, ki Abraham Lincoln ne Gettysburg me bhaashan di.
Matbhed(Discord)
Still, bahut se logo ka daawa hai ki William Shakespeare naam ka koi aadmi nahi tha.
And, Isko saabit karne ke liye, darzano kitabe likhi ja chuki hai ki.
Jisme bataya gaya hai ki, unke likhe naatak haqeeqat me unki nahi balki, Sir Francis bacon ki hai or Earl of Oxford ki hai.
Qabr(Grave)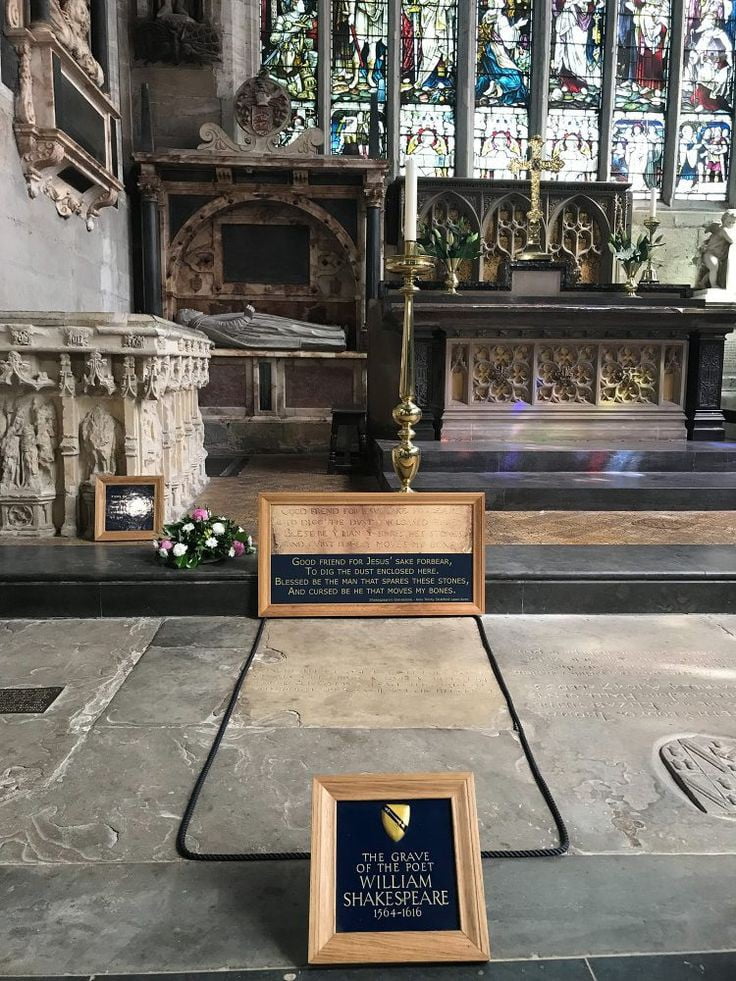 23th April 1616 ko William Shakespeare guzar gaye. Unhe qasbe ke ek chhote church ke aas-paas dafnaya gaya.
Aakhir unhe aisi khaas jagah kyu mili? Unki genius sahitya ki wajah se, jinko log 350 saal ke baad bhi chahte hai?
Bilkul nahi. Ye shayar, jinhe angrezi sahitya ka chamakta sitara bankar chamakna tha, unhe church me sirf isliye jagah di gayi because, wo logo ko karze diya karte the.
Agar ye aadmi jisne Shylock ka kirdaar ki rachna ki, agar apne ilake ke logo ko karz na deta to uski haddiyan aaj kisi gumnaam qabr me gal sad chuki hoti.
| | | |
| --- | --- | --- |
| No. | Points | in Short |
| 1 | poora naam(Full name) | William Shakespeare |
| 2 | Janm(Birth date) | 23 April 1564 |
| 3 | Janm sthan(Birth place) | Stratfor-upon-Avon, Warwickshire, England |
| 4 | Rashtriyata(Nationality) | England |
| 5 | Papa ka naam(Father) | John Shakespeare |
| 6 | Maa ka naam(Mother) | Mary Arden |
| 7 | Pesha(Occupation) | Naatak-kaar, kavi, Abhineta |
| 8 | Lokpriyata(Popularity) | duniya ke sabse mahaan lekhak, "Bard of Avon" |
| 9 | Bhai-bahan(Siblings) | (Gilbert, Joan, Anne, Richard, Edmund) Shakespeare |
| 10 | Patni(Wife) | Anne Hathaway |
| 11 | Bache(Children) | (Susanne, Judith, Hammer) Shakespeare |
| 12 | Mrityu(Expiry date) | 23rd April 1616 |
SHORT BIO.
"…There is nothing either good or bad, but thinking makes it so."

"…Kuchh bhi achha ya bura nahi hota, Hamari Soch hi unhe achha ya bura banate hain."

–Hamlet, Act 2, Scene 2
"All the world's a stage, And all the men and women merely players; They have their exits and their entrances; And one man in his time plays many parts."

Ye duniya ek rangmanch hai aur sabhi aurat aur mard keval adakaar; unka pravesh aur nikaas hota hai; aur ek aadmi apne samay antraal me anek kirdaar nibhata hai.

As You Like It Act 2 Scene 7
"What's in a name? That which we call a rose / By Any Other Name would smell as sweet."

Naam me kya rakha hai? Agar gulaab ko ham kisi aur naam se bhi bulaye to bhi wo utna hi sugandhit khushboo dega.

Romeo & Juliet Act 2 scene 2
"…Love is blind, and lovers cannot see the pretty follies that themselves commit."

…Pyaar andha hota hai aur prem me pade logo ko kuchh nahi dikhta.

–Merchants of Venice, Act 2, Scene 2
"What's done cannot be undone."

Jo ho chuka, use kabhi badla nahi ja sakta

Macbeth Act 5 Scene 1
"Hell is empty, and all the devils are here!"

Jahannum khaali hai, aur saare shaitaan yahi pade hain.

–The Tempest, Act 1, Scene 2
"To be, or not to be: that is the question…"

Hona aur na hona: yahi to ek sawaal hai…

–Hamlet, Act 3, Scene 1
"Cowards die many times before their deaths. The valiant never taste of death but once."

Kaayar mrityu se pahle kayi Baar Marta hai par shoorveer sirf ek baar.

–Julius Caesar, Act 2, Scene 2
"Be not afraid of greatness.Some are born great, some achieve greatness, and some have greatness thrust upon 'em."

Mahaanta se nahi dare. Kuchh log mahaan paida hote hain, kuchh Mahanta haasil karte hain aur kuchh logo me mahaanta samahit hoti hai.

–Twelfth Night, Act 2, Scene 5
"All that glisters is not gold."

Sabhi chamakne wali cheez sona nahi hoti.

–The Merchant of Venice, Act 2, Scene 2
"The course of true love never did run smooth."

Pyaar ki raah kabhi aasaan nahi hoti hai.

–A Midsummer Night's Dream, Act 1, Scene 1
"It is not in the stars to hold our destiny but in ourselves."

Sitaro me itni himmat nahi ki wo hamari zindagi ke faisle kar sake. Hamari kismat hamare hatho me hoti hai.

Julius Caesar Act I Scene 2.
"Better three hours too soon than a minute too late."

Ek minute ki deri se aane se behtar hai ki 3 ghante pahle aajao.

The Merry Wives of Windsor, Act 2 Scene 2
"Be great in act, as you have been in thought. "

Jis tarah tum apne vicharo me mahaan ho, usi tarah apne karm me bhi raho.

The Life and Death of King John, Act 5, Scene 1
"There's an old saying that applies to me: you can't lose a game if you don't play the game.

Ek purani kahawat hai jo mujhpar lagu hoti hai: jo khel aap khel hi nahi rahe, use aap nahi haar sakte.

Romeo amd Juliet Act 1 Scene 4
"We know what we are, but not what we may be."

Hamlog ye jante hain ki ham kya hain, par ye nahi jante ki ham kya ho sakte hain.

Hamlet Act 4 Scene 5
"The fool doth think he is wise, but the wise man knows himself to be a fool."

Murkh hamesha khud ko aqalmand samajhta hai, lekin aqalmand khud ko hamesha murkh samajhte hain.

–As You Like It, Act 5, Scene 1
"Who is it that can tell me who I am?"

Ye kaun hai jo mujh bata sakta hai ki mai kaun hun.

King Lear, Act 1, Scene 4.
Fun Facts about William Shakespeare:-
So, Finally done. Dosto, aapko William Shakespeare ki Biography ke bare me jaankar of course achha laga hoga.
Agar, Koi mistakes or galat jankari lage then, aap hame E-mail– [email protected] ke through bata sakte ho. Aur niche jakar 👇👇 aap follow bhi kar sakte ho, Thank you 😊.