50 Motivational Quotes :- Kya aap kuchh hatke karna chahte ho. Kuchh bada banna chahte ho. Kya apki zindagi ki kahani sangharsh se bhari pari hai. Agar haan to aap bilkul sahi jagah aaye ho.
kabhi ham haar maan kar baithe hote hain, Psychologically tootne lagte hain, Bas andhera hi andhera nazar aata hai, koi upaay nahi soojhta, koi roshni ki kiran dikhayi nahi parti hai.
Us naazuk bhare pal me, hame bas kuch prernadayak vichar, kuchh anmol vachan, kuchh suvichar ka sahara chahiye hota hai. jisse ham apni himmat ko sametkar phir se ladne ke liye taiyar ho paye.
Is liye saathiyo, main yahan 15 websites aur 2 kitab ko padhne ke baad, mahaan logo ke 50 Motivational quotes ko lekar aya hun jisse aapme junoon paida ho, mushkilaat se ladne ki shakti aye, aur apki zindagi badal jaye.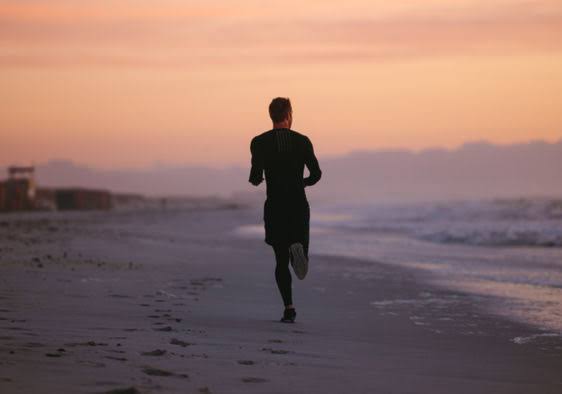 50 Motivational Quotes in Hindi
"All our dreams can come true, if we have the courage to pursue them."
"hamare sare sapne sach ho sakte hain, agar ham unhe pura karne ka saahas dikhaye to.

—Walt Disney
"A pessimist sees the difficulty in every opportunity; an optimist sees the opportunity in every difficulty."
"Nirashawadi har mauke me bhi mushkilaat ko dhundh leta hai. Aashawadi har mushkilaat me bhi mauke nikal leta hai"

—Winston Churchill
3. "If you have built castles in the air, your work need not be lost; that is where they should be. Now put the foundations under them."
"Agar aapne hawai kile bana rakhe hai, to aapka kaam bekaar nahi jana chahiye; wo wahi hone chahye. Bas ab uske niche neev daal dijiye".

—Henry David Thoreau
"It does not matter how slowly you go as long as you do not stop."
"Yeh koi maayne nahi rakhta ki aap kitna aahista chalte hain, jab tak ki aap ruke na".

–Confucius
"The only way to do great work is to love what you do."
"Mahaan kaam karne ka sirf ek hi raasta hai, apne kaam se pyaar karna."

—Steve Jobs
"Whether you think you can or you think you can't, you're right."
"Agar aap sochte ho ki, mai kar sakta hun ya mai nahi kar sakta hun. Aap sahi ho".

—Henry Ford
You are, what you've been. Now you will be what you would do now.
"Aap wo hain jo aap rah chuke hain. Ab aap wo honge jo aap abhi karenge."

—Mahatma budha
The tragedy of life doesn't lie in not reaching your goal. The tragedy lies in having no goals to reach.
"Jeevan ki vidambna yeh nahi hai ki aap apne lakshya tak nahi pahun che, Balki yeh hai ki pahunchne ke liye aapke paas koi lakshya hi nahi hai."

—Benjamin mays
"The best time to plant a tree was 20 years ago. The Second best time is now.
"Ek ped ko lagane ka sabse sahi samay 20 saal pahle tha. Aur dusra sabse achha waqt abhi hai.

—Chinese kahawat
You have to dream before your dreams can come true.
"Isse pahle ki sapne sach ho, aapko sapne dekhne honge." –

–Dr. Apj Abdul Kalam
"No great man ever complain of want of opportunity."
"Koi bhi mahaan aadmi awsaro ki kami ke bare me shikayat nahi karta".

—Ralph Waldo Emerson
" Do or do not. There is no try.
"Karo ya fir na karo. Koshish nahi."

— Yoda
"The most common way people give up their power is by thinking they don't have any.
"Sabse aasaan tarike se log apni shakti ko ye soch kar khatm kar dete hain ki, unke paas shakti nahi hai.

—Alice walker
"You can't wait for inspiration. You have to go after it with a club."
"Aap prerna Ka intezar nahi Kar sakte. Aapko khud iske pichhe Jana parega."

—Jack London
You are never too old to set another goal or to dream a new dream.
"Aap Kabhi itne budhe nahi hote ki aap ek Naya lakshya taiyar nahi Kar sake ya ek Jaya Sapna na dekh sake."

—C. S. Lewis
Common looking people are the best in the world: that is the reason the Lord makes so many of them.
"Saadharan se dikhne wale log hi duniya ke sabse achhe log hote hain,Yahi wajah hai ki bhagwan aise logo ko bahut banata hai."

—Abraham Lincoln
"People with clear, written goals, accomplish far more in a shorter period of time than people without them could ever imagine."
"Woh log jinke likhit, saaf goal hote hain, woh kam samay me itna kuchh paa lete hain jitna dusre soch bhi nahi sakte."

—Brian tracy
"We are what we repeatedly do. Excellence, then, is not an act but a habit."
"Ham wo hain jo ham baar baar karte hain. Shreshthta, tab, koi kaam nahi balki aadat ban jati hai"

—Arastu
Things do not happen. Things are made to happen.
"Chize Hoti nahi Hain. Chizo ki Karna parta hai."

— John F. Kennedy
The harder the conflict, the more glorious the triumph.
"Kitna margin sangharsh hoga, utna hi shandaar meet Hoti."

—Thomas Paine
Don't use your energy to worry. Use your energy to think and to believe.
"Chinta Karne me apni urja ko mat lagao, Apni urja ko sochne aur vishwas Karne pe lagao."

—Joel Osteen
Everything is coming together for your good. Whatever you are waiting for is on its way to you.
"Sabhi chize tumhare achhe ke liye Saath me aarahi hai. Aap jis chiz ke liye intezar kar rahe ho, wo raste me hai."

—Agyaat
The word impossible is not in my dictionary.
"Asambhav shabd mere shabdkosh me nahi hai".

—Napoleon bonaporte
"Challenges are what make life interesting, and overcoming them is what makes life meaningful."
"Chunauti hi Zindagi ko rochak banati hai, aur ise harana Jeevan ko saarthak banati hai."

–Joshua Marine
"I hated every minute of training, but I said, 'Don't quit. Suffer now and live the rest of your life as a champion.'.
"Mai training ke har ek minute se nafrat karta tha, lekin maine kaha, 'Haar mat maano'. abhi sah lo aur baaki ki zindagi ek chmpion ki tarah jiyo."

–Mohammad Ali
"It's okay to be confused. Confusion is the route to all clarity in the world."
"Confuse homa thik hai, Duniya me sabhi shudhta(clarity) ka jad Confusion hai"

—Shahrukh khan
"Formal education will make you a living; self-education will make you a fortune."
"Aupcharik siksha apko jeevika muhaiya karwayegi; Swa-siksha apka bhagya banayegi."

—Jim Rohn
"The best revenge is massive success."
"Sabse badhiya badla, vishaal safalta hai."

–Frank Sinatra
One day you will find someone who chooses you and continues to choose you every day, and that's when you will be thankful everything happened the way it did.
Ek din aap kisi aise ko paaoge jo tumhe chunega, aur har din tumhe hi chunta rahega. Aur tab tum har us chiz ke liye shukra guzar hoge, Jo tumhare jeevan me jis tarah ghati hai.

—Agyaat
"If luck is not on your side, Hard work is on your side."
"Agar bhagya apka saath nahi de raha ho to samajh lo, mehnat saath degi."

—Samuel bishure
"I've learned that people will forget what you said, people will forget what you did, but people will never forget how you made them feel."
Maine seekha hai ki, aapne kya kaha log bhul jayenge, aapne kya kiya log yaad nahi rakhenge, lekin aapne unhe kaisa mahsoos karwaya, log kabhi nahi bhulenge."

—Maya Angelou
The secret to receiving is to be grateful for what you already have.
"Paane ka rahasya hai ki, jo apke paas hai uske liye shukraguzar raho."

–Rhonda Byrne
"The two most important days in your life are the day you are born and the day you find out why."
"Apke jeevan ka do din bahut mahatvapurna hai. Pahla jis din aap oaida hue aur dusra jis din apne ye jana ki paida kyun hue."

—Mark Twain
Whatever is taken away from you will be replaced with something better.
"Jo bhi apse liya gaya hai, uske jagah usse behtar chiz milegi."

—Agyaat
"Whatever you can do, or dream you can, begin it. Boldness has genius, power, and magic in it."
"Aap jo bhi kar sakte ho ya sapne dekh sakte ho, shuru kardo. Nirbhayta me hi pratibha, shakti aur jadu chhipi hui ha."

—Johann Wolfgang von Goethe.
Don't wait until you reach your goal to be proud of yourself. Be proud of every step you take.
Khud par garv karne ke liye goal tak pahucnchne ka intezar mat karo. Har kadam jo aap lete ho uspar garv karo.

—Agyaat
"There is only one way to avoid criticism: Do nothing, say nothing, and be nothing."
Aalochna se bachne ka ek hi tarika hai : kuchh mat karo, kuchh mat kaho aur kuchh mat bano."

—Arastu
We can choose to be affected by the world or we can choose to affect the world.
Hamlog, ya to duniya se parbhavit hona chun sakte hain ya duniya ko parbhavit karna.

—Heidi Wills
"Do what you can, where you are, with what you have."
"Jo aap kar sakte ho karo, chahe jahan bhi aap ho, aur chahe jo bhi apke paas hai."

—Teddy Roosevelt
Happiness is an inside job. Don't assign anyone else that much power over your life.
Khushiyan andar se aane wali chiz hai. Kisi ko bhi apne jeevan par kaabu karne ki shakti mat do.

—Mandy Hale
"Fall seven times and stand up eight."
"Saat baar giro aur aath baar khade ho."

—Japani kahawat
The cost of not following your heart is spending the rest of your life regretting that you didn't.
Apne Dil ki na sunna apko puri zindagi pachhtave me rakhega, ki aapne aisa kyun nahi kiya tha.

—Agyaat
"It's hard to do a really good job on anything you don't think about in the shower."
"Sach me achhe kaam karna mushkil hai, agar aapus chiz ke bare me nahate waqt nahi soch rahe ho to."

–Paul Graham
If you don't see yourself as a winner then it's impossible to perform as a winner.
"Agar aap khud ko ek vijeta ki tarah nahi dekhte ho to ek vijeta ki tarah kartab dikhana mushkil hai."

—Zig Ziglar
"A person who never made a mistake never tried anything new."
"Ek Vyakti jisne kabhi galti nahi ki, usne kuchh naya sikhne ki koshish nahi ki."

–Albert Einstein
Worrying does not take away tomorrow's TROUBLES, but it certainly takes away today's PEACE.
"Chinta karna aane wale kal ke musibat ko dur nahi karega.Lekin haan, aaj ke shaanti ko ye jarur door kar dega."

—Randy Armstrong
"You miss 100 percent of the shots you don't take."
"Aap us shot se 100% chook jaoge, jo aap nahi lete ho."

–Wayne Gretzky
"It always seems impossible until it's done."
"Koi bhi kaam hone se pahle hamesha hi wo asambhav lagta hai"

—Nelson Mandela
"When everything seems to be going against you, remember that the airplane takes off against the wind, not with it.
"Jab sari chize apke khilaaf jaati hui dikhe to,yaad rakho hawai jahaz hawa ke virudh udaan bharta hai, na ki uske saath.

–Henry Ford
"There is nothing impossible to they who will try."
"Unke liye koi kaam asambhav nahi hai jo koshish karte hain."

—Alexander the Great
50 Motivational Quotes apko kaisi lagi? Jarur bataye. Agar aap bhi kuchh khaas lines or quotes share karna chahte ho to yaha comment karke bata sakte ho. Padhne ke liye dhanyawad. Share bhi kare kyunki, Sharing is caring 🙂